As part of the service you are offering, it is sometimes necessary to collect some additional information from your customer. In the Sesami app, you have two ways to do this!
1.
You can add a Form to the Booking Confirmation email, so your customers can fill out after their booking is completed.
If you are using Instant Booking, this solution will be right for you!


To do a Form simply navigate to:
Sesami > Services
Choose a service by clicking on "Manage"
Under the section "Appointment Details", you will have the option to enter your location (such as an online meeting link) or add the form link that you want your customers to fill out.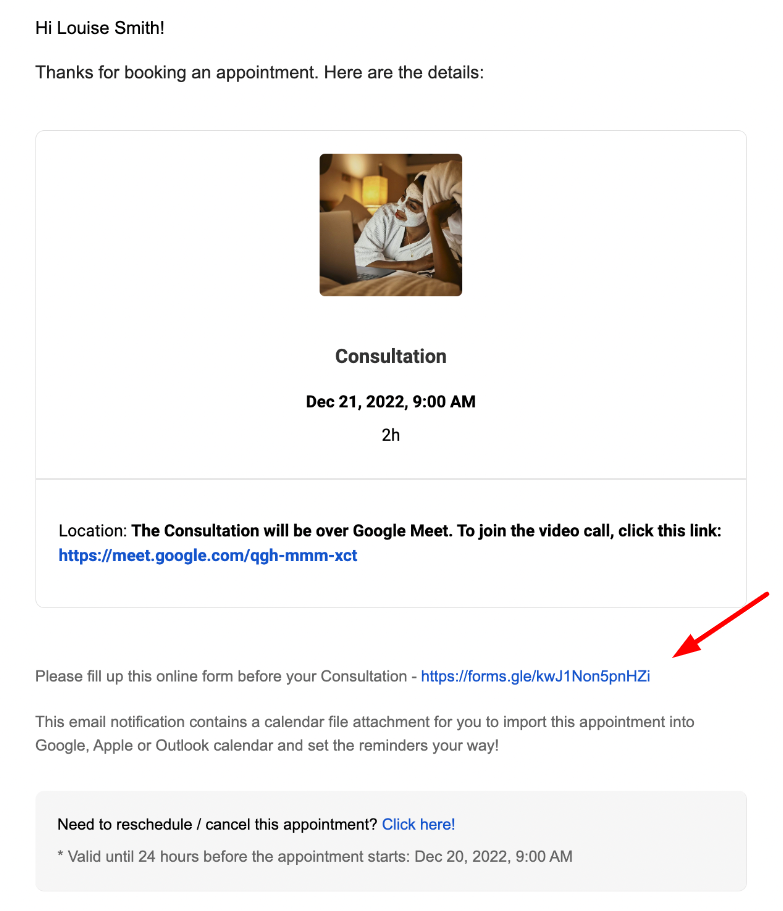 2.
Or you can add fields which is a great way to collect additional information while your customer is booking their service with you!

You can also make it a mandatory field, so the booking will only be placed with an answer added.
Take a quick look at our demo store:
https://bloomers-garments.myshopify.com/products/personalized-fit-session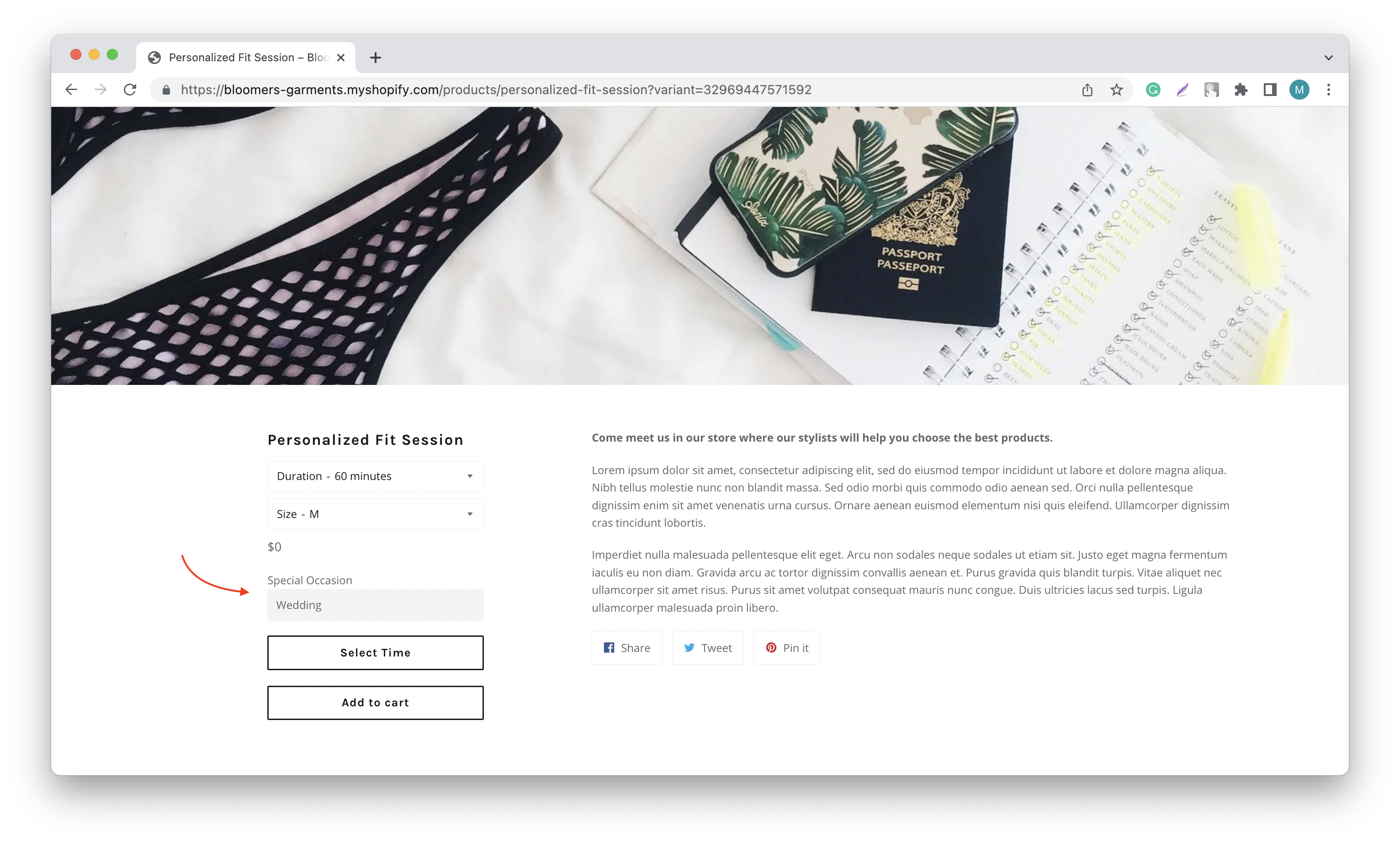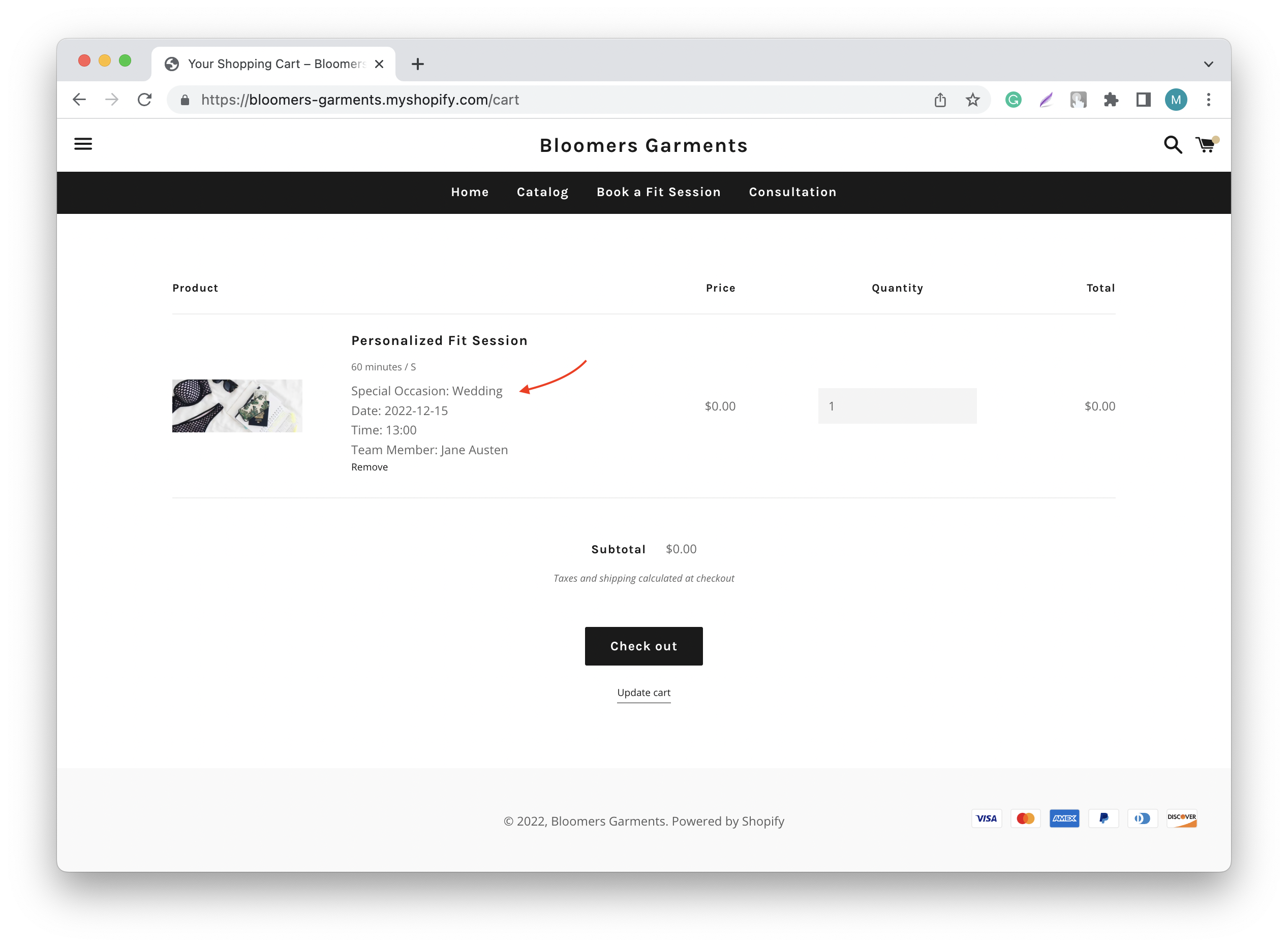 This customized information for products is a change you will need to make on your Shopify liquid theme files.
Please note! If you are using Instant Booking, this solution won't be possible, as the data captured will be added to the Shopify Order line item properties in Cart. Instant booking skips the cart and checkout page.
Support Options:
If you are not comfortable with editing your own liquid theme files, even though this is not part of Sesami's main app, we can help with that!
Please contact the Sesami CX Team [ help@sesami.co ] and share the ideas for Fields you would like to add to Sesami Services. Our Tech Team will do this for you at no additional cost [paid plans only]!
Or:
Contact your theme developer for support.
Have your web developer edit the theme for you.
Hire a Shopify expert to edit the theme for you -

https://experts.shopify.com/

.
For more details: Shopify Community Forums