Yes, you need a Shopify store.
In order for you to start working with Sesami, you need to have an active Shopify merchant account to start. If you don't have one, don't worry, you can sign, and you can make one here.
Installing Sesami
After signing up for Shopify, you simply install Sesami on your Shopify store by entering your Shopify store URL: yourstore.myshopify.com in our application sign up page.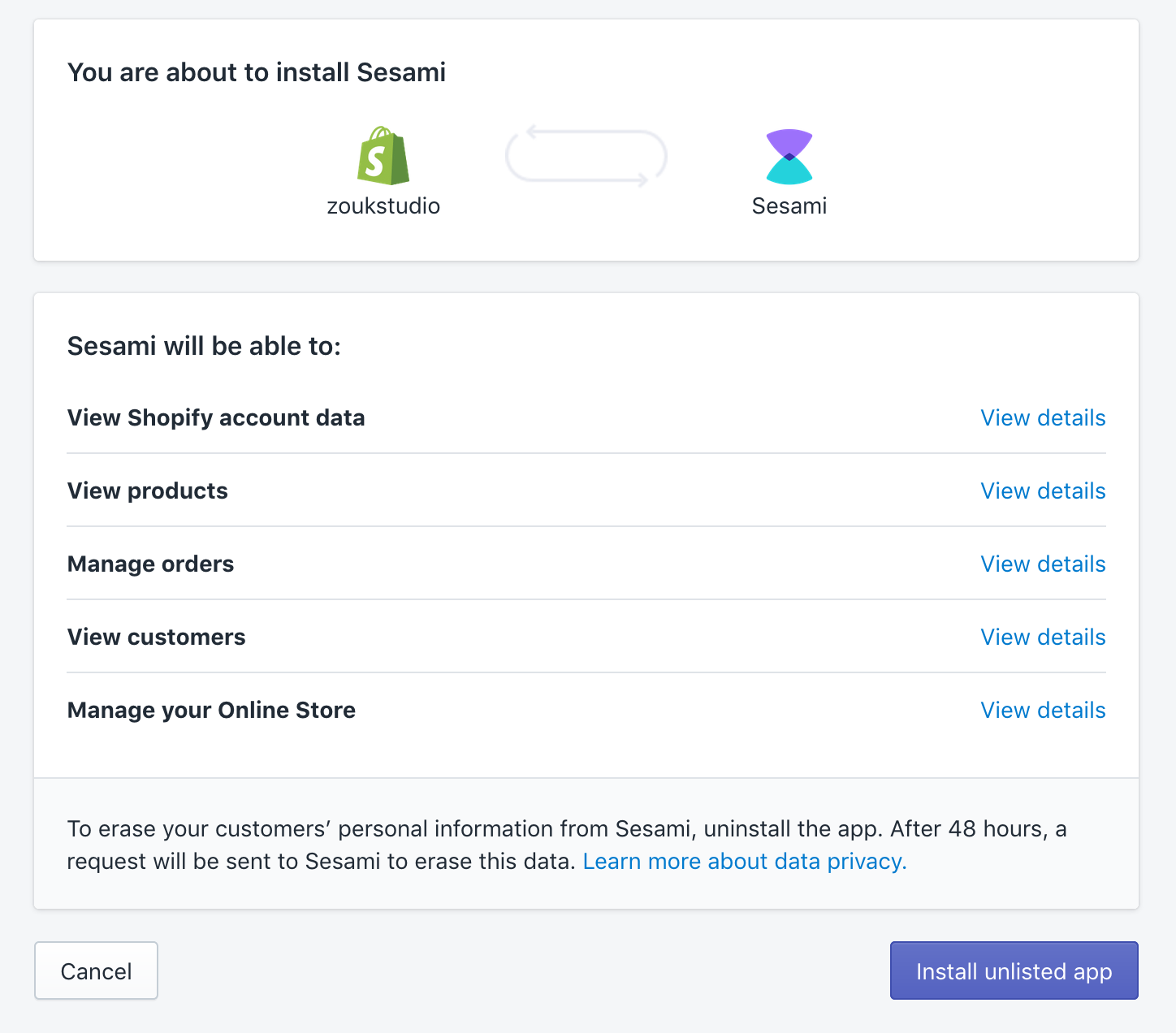 Alternatively, you can install Sesami from the app section of your Shopify store: https://help.shopify.com/en/manual/apps/working-with-apps#installing-an-app