Remove service from Sesami list
Removing a service from Sesami is a snap. Simply navigate to:
Sesami > Service
Choose a service by clicking on Manage
Navigate to the Remove Service section
Click on the button Remove
Type the word "Remove"
Click again on the button Remove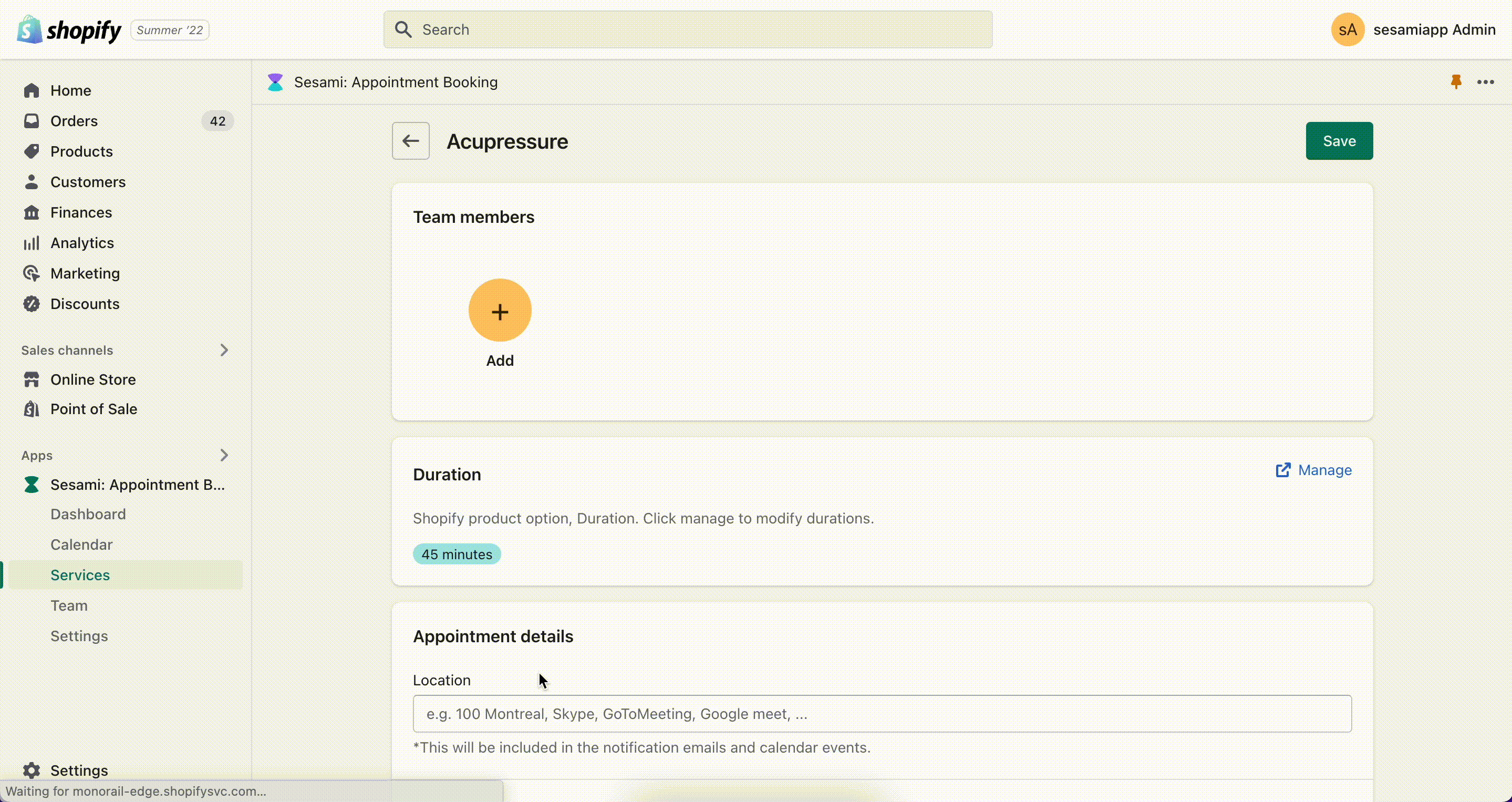 Please note!
This action can't be undone. This will not remove the product from your store.