Buffer times
Sometimes you do not want to have bookings made back to back. In Sesami, you can add buffer times before and after appointments or even before the first appointment of the day.

To do so, simply navigate to:
Sesami > Services
Choose a service by clicking on Manage
In the section Buffer Time. The options here include:

Before each appointment.
After each appointment
Before the first appointment on the same day.

Example:
if you want your customer to book 24 hours in advance, this means 1440 minutes (1 day).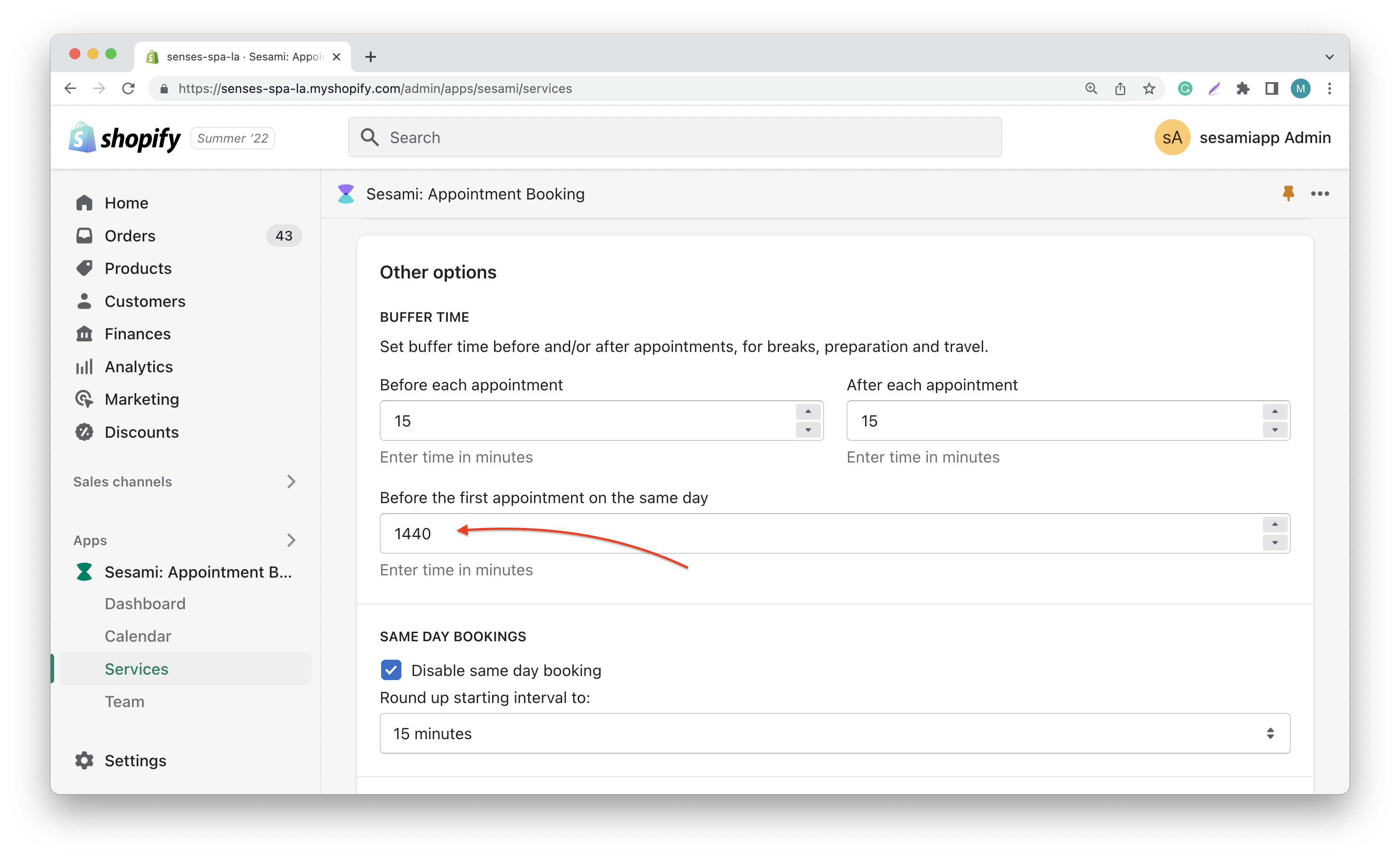 Fixed Time
If what you are looking for is a fixed time schedule with pre-built buffer times that are not dynamically generated, then you will need to add in your availability manually as intervals. For example, if you wanted to have a thirty-minute service and a mandatory 15-minute break in between those set time frames, you can enter it in your availability as follows:
9:00 am to 9:30 am
9:45 am to 10:15 am
10:30 am to 11 am
etc