Customizing the email confirmations
You can customize the emails that are sent from Sesami to your merchants in two places:
1. Appointment Details
Under Sesami > Services > [Click on the service] > Appointment Details
2. Team Member Event Notes
Under Sesami > Team> [Click on the team member] > Advanced > Notifications > Event Notes
This email will be reflected on all booking confirmation emails sent to either the client, the team member, and the merchant if it is enabled in the settings.
Example
Customized info for appointment details
Customized info for team member event notes

Email generated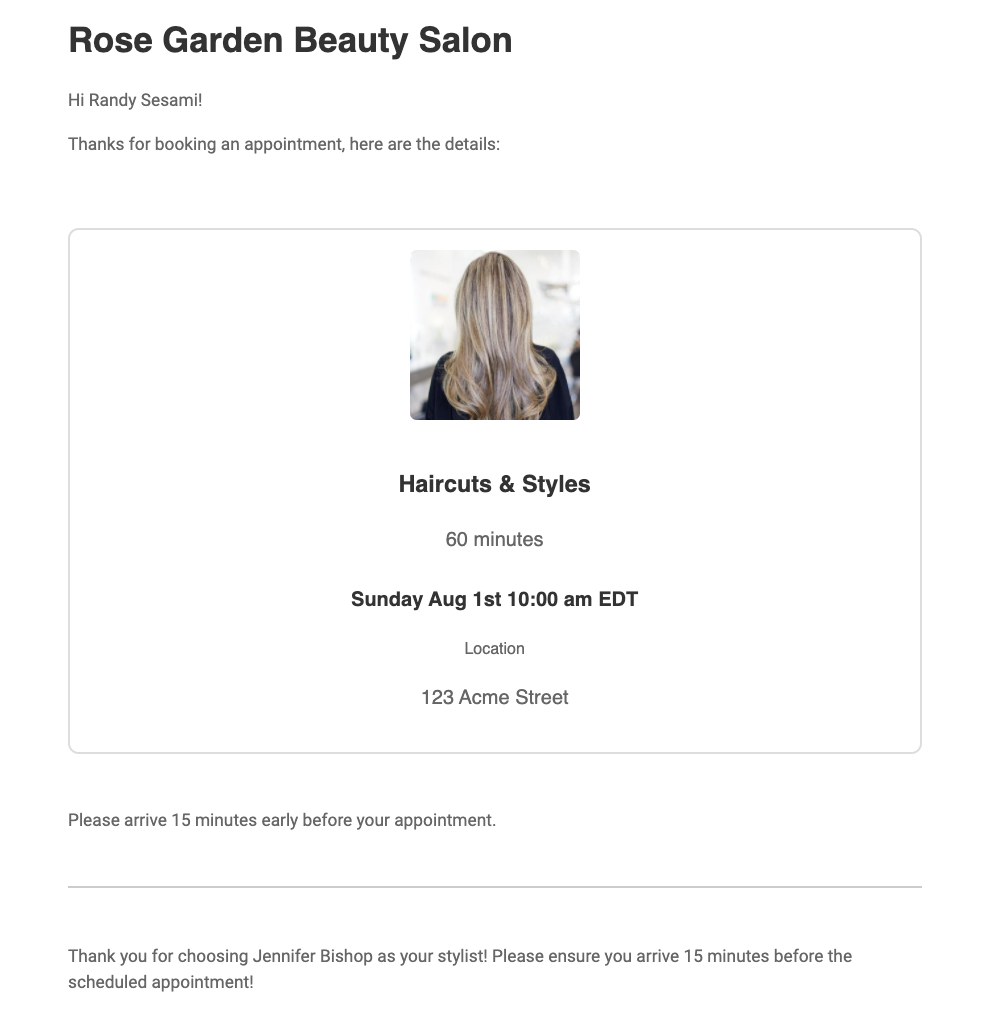 Customizing the emails with Sesami Flows
You can create the notifications such as booking confirmations, reminders, or thank-you messages. Sesami Flow also lets you integrate Sesami with Klaviyo.
Read more: Sesami Flow (Beta)