Enabling Cancellation and Rescheduling for Clients
You can enable cancellation and rescheduling for your clients (Medium and Pro plans only) by navigating to:
Services > [click on a service] > Cancellation and Rescheduling

Your clients will be able to cancel or reschedule appointment in their confirmation booking email.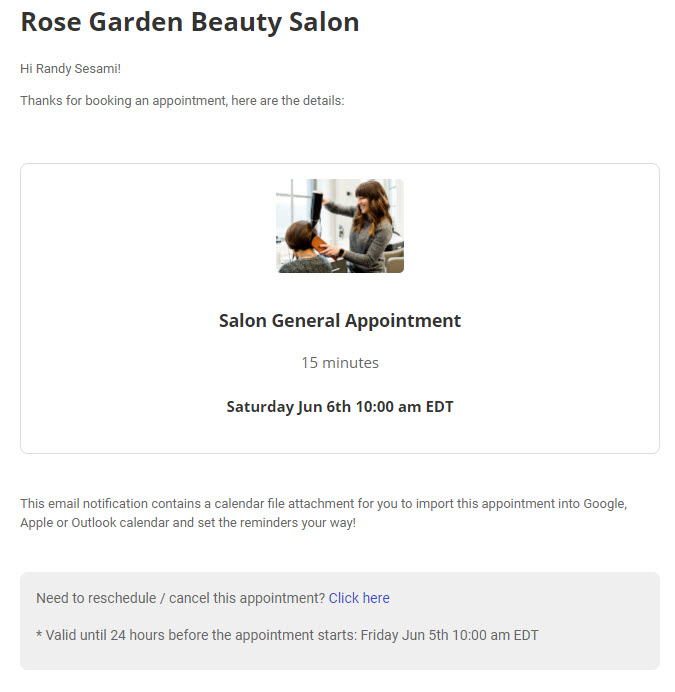 Options
Number of hours customers can manage their appointment before the start time.
Automatically refund money (to your client) on cancellation.