Let's suppose your store sells both products and services, but you are looking for a way to filter - in the customer's database - only the clients who booked an appointment.
It is possible to automatically tag them after a successful booking with the help of the free App Shopify Flow through the following set: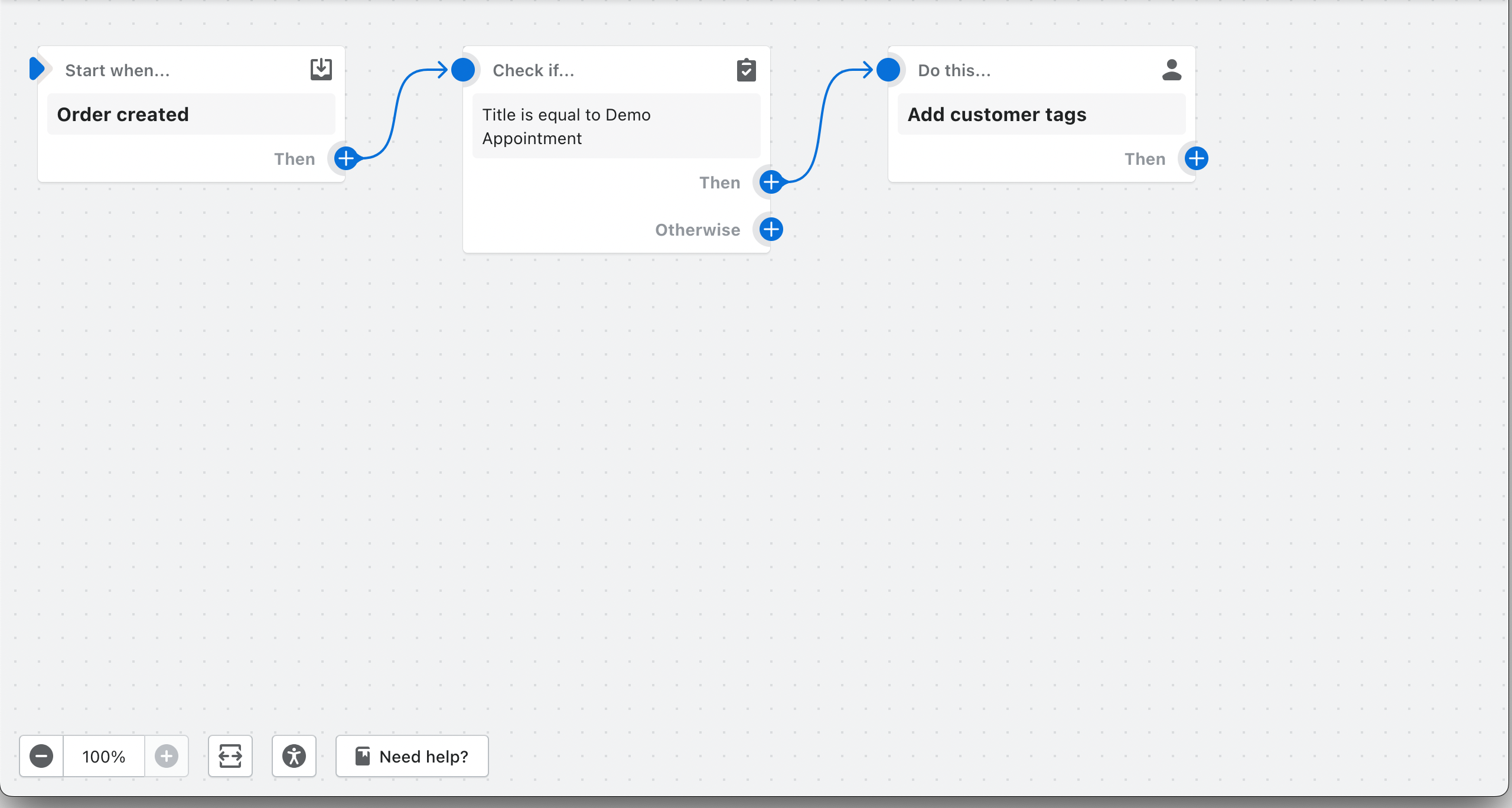 Do you have a question? Please reach out to us by submitting a ticket using this link.