We book with Sesami

Available for PRO and PREMIUM plans.
You can remove the Sesami logo from your calendar and emails sent to your customers. By removing the Sesami brand, you will also remove the sender of emails sent by Sesami, the sender will be your 'store name'
Sesami > Settings
Under the Storefront Settings section, there will be an option to Remove Sesami Branding.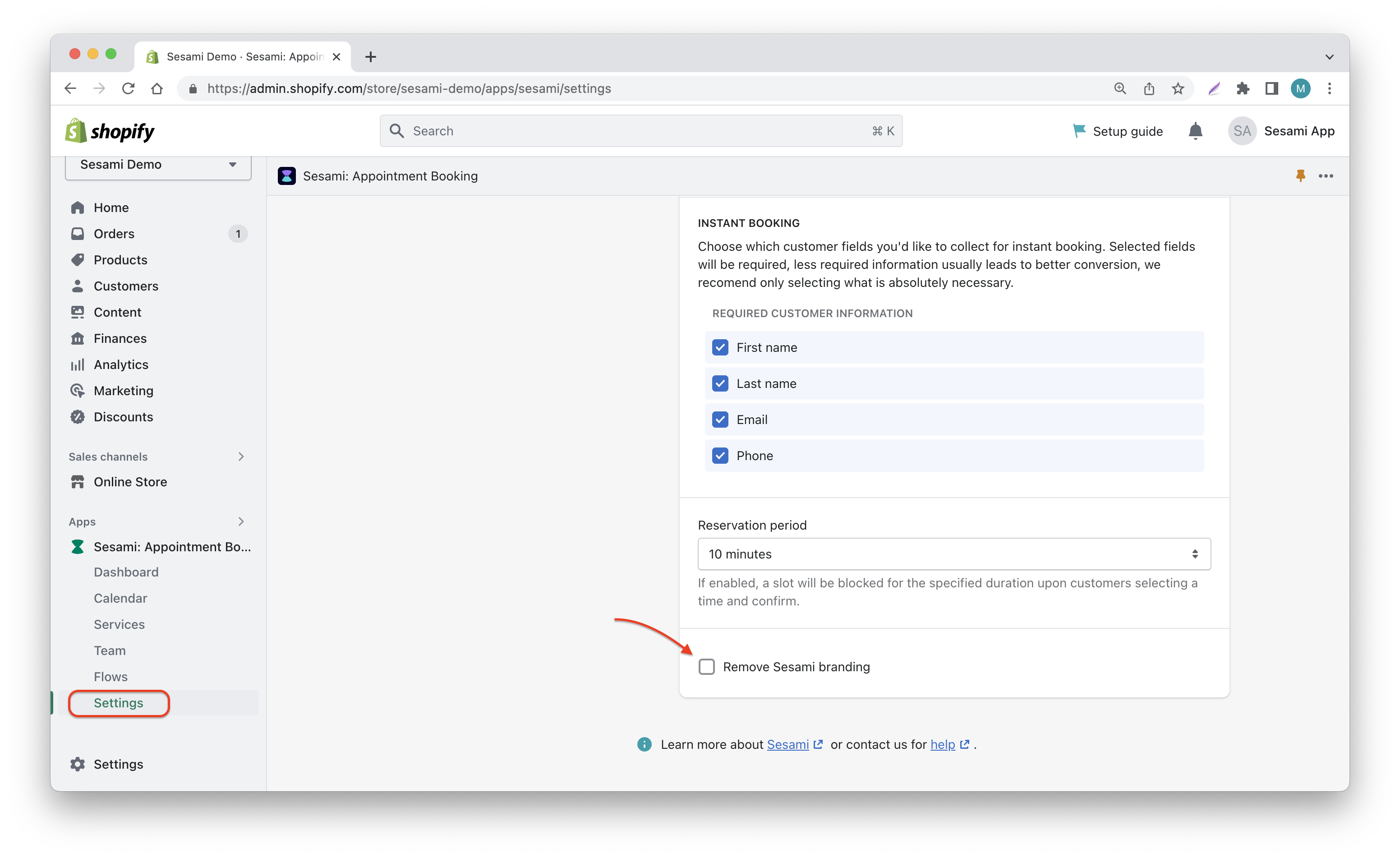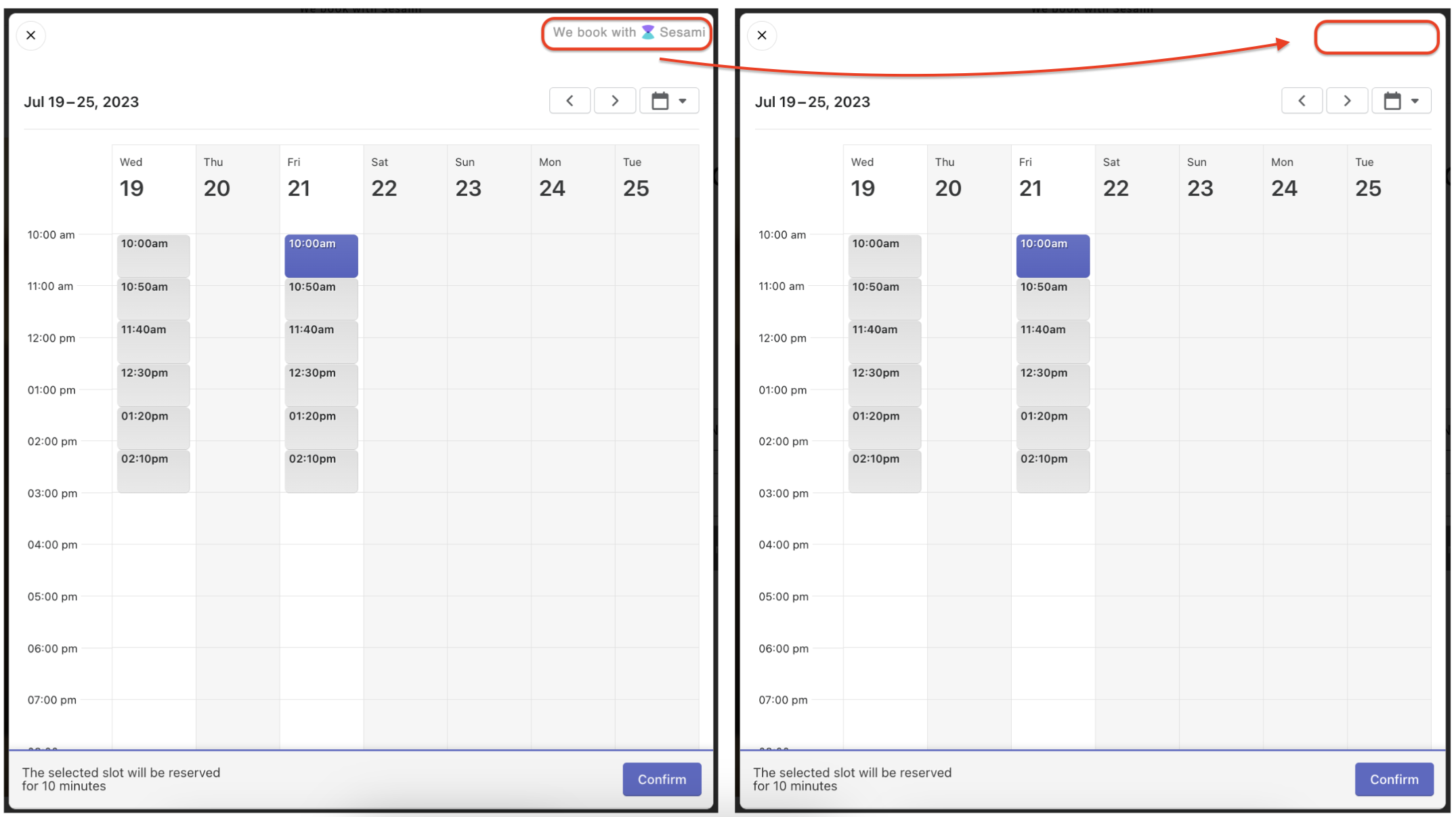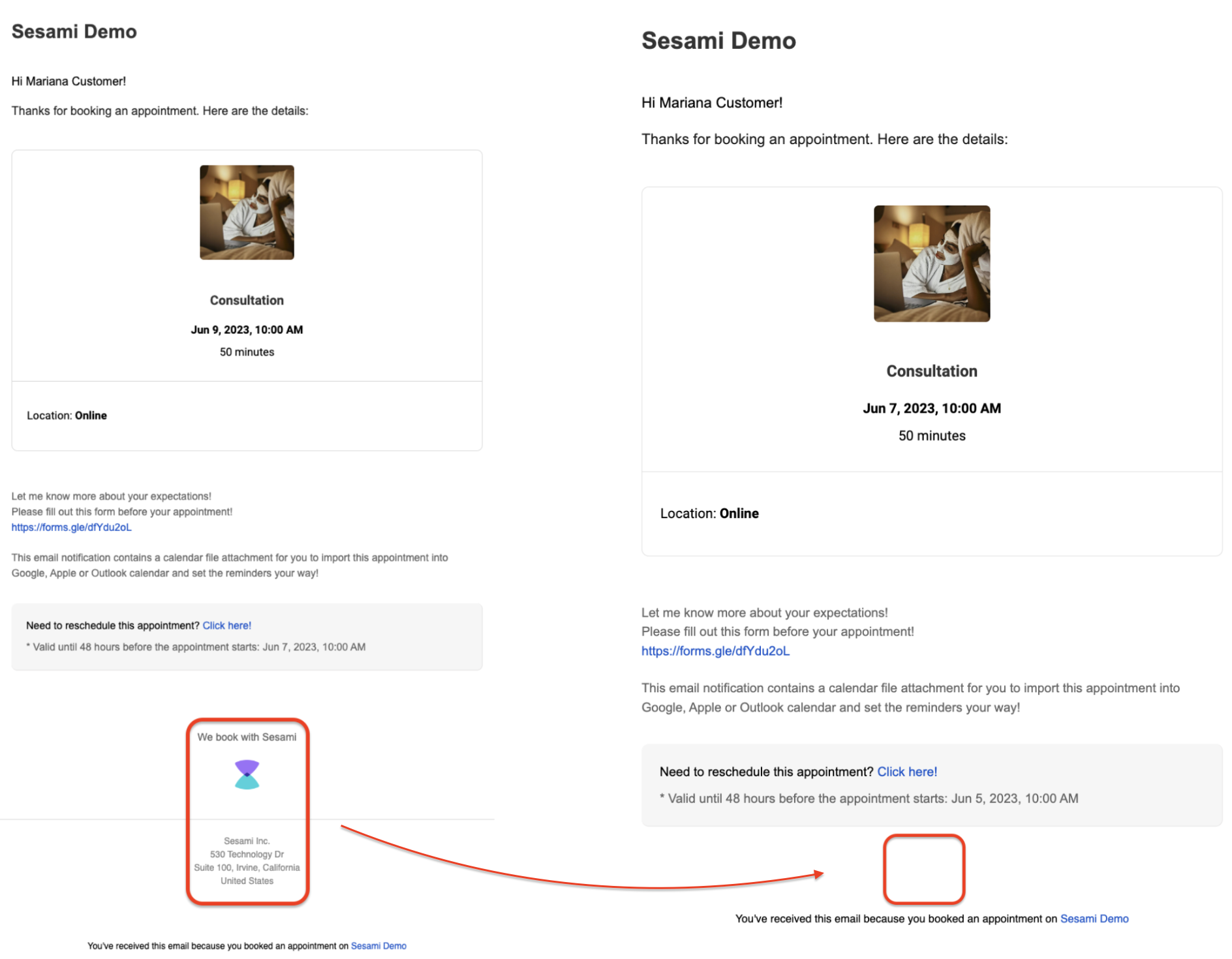 sender: Sesami App
sender: 'Store Name'