Choose your Sesami Calendar!
You can now choose which Sesami Calendar you would like to have in your Online Store:
Sesami Classic Calendar - weekly view
Sesami V2 Calendar - monthly view
Bespoke Calendar
Sesami Classic
Sesami's default calendar
Once you set up the Sesami App, the Sesami Calendar will be automatically integrated into your online store.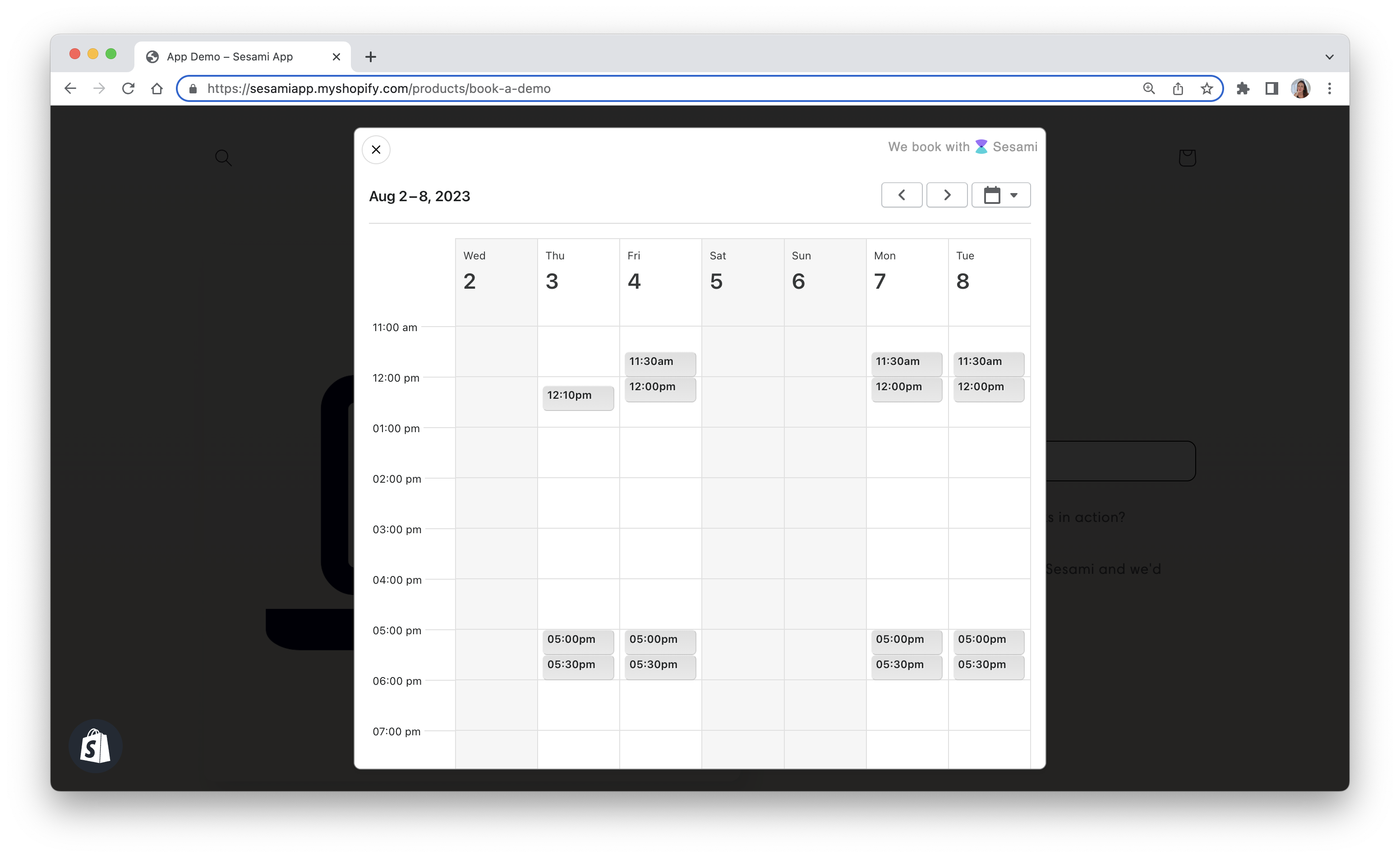 Note!
Sesami App works out of the box in all of the Shopify Standard Themes. But some themes might need some adjustments or codes.
If you need help, please contact us using this link.

V2 Calendar (Close Beta)
Monthly view and easy-to-find the days with available slots
The V2 Calendar is in Closed Beta and the Sesami Dev Team must activate it on your account before you can use it.
Please send your request using this link.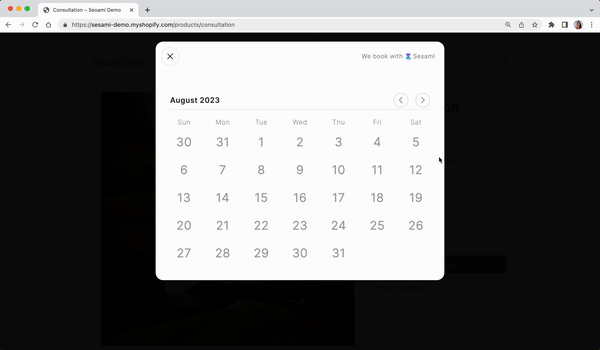 The V2 Calendar is easy to select when the store is set with one of the Shopify Online Store 2.0 themes.
Once the V2 Calendar is activated, Merchants can select/switch the calendars and experiment freely.
If the store is set with the Shopify Vintage Theme, the V2 Calendar must be added manually by our Dev Team.
Please send your request using this link.
Merchants won't have the chance to switch calendars freely (as the 2.0 themes).

Bespoke Calendars

We can build your booking experience!
Yes! Using Sesami SDK, it is possible to build your own customized booking experience :)

Please contact us and share your ideas!
Check some examples:
Events Calendar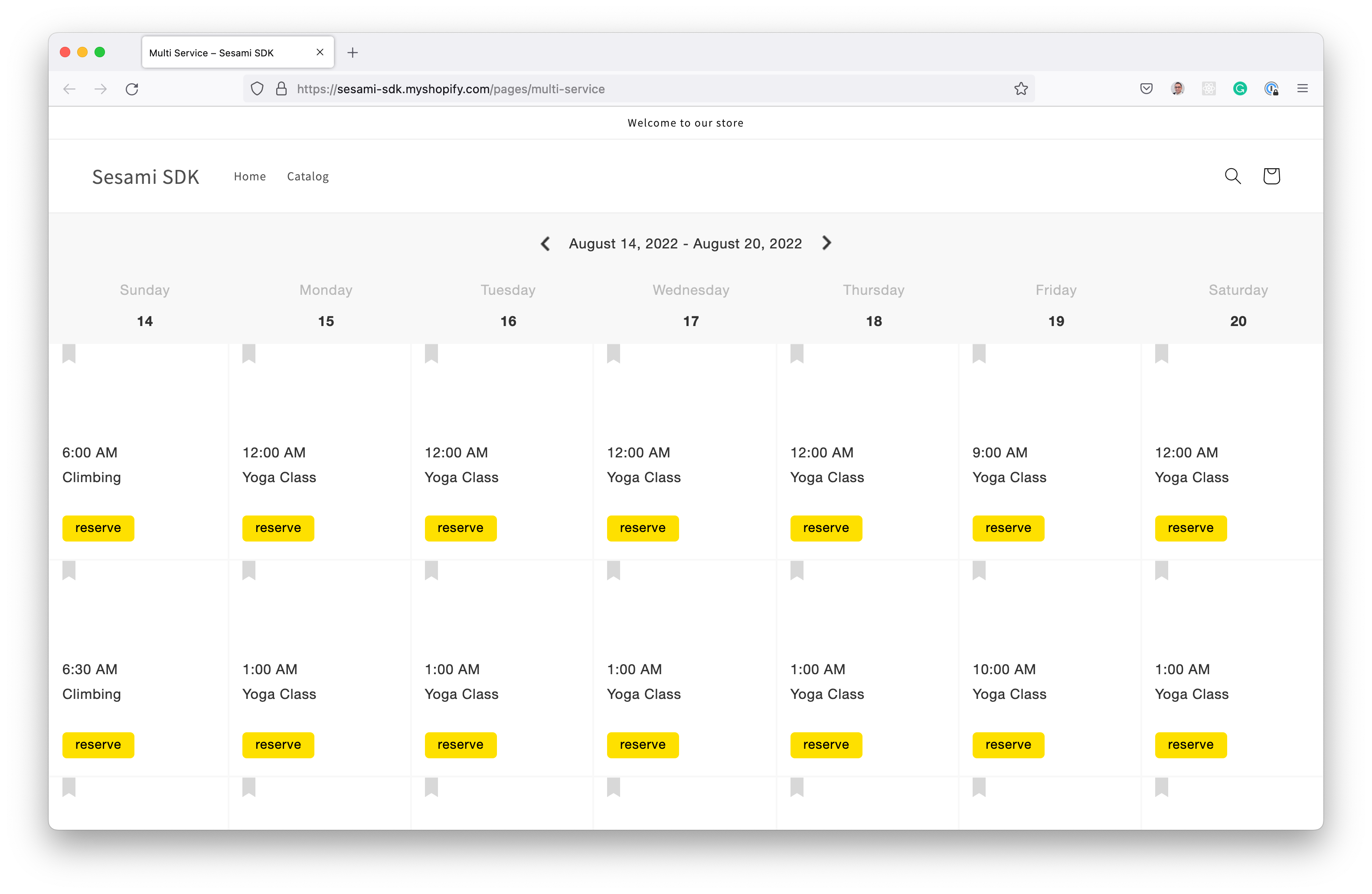 Inline Monthly Calendar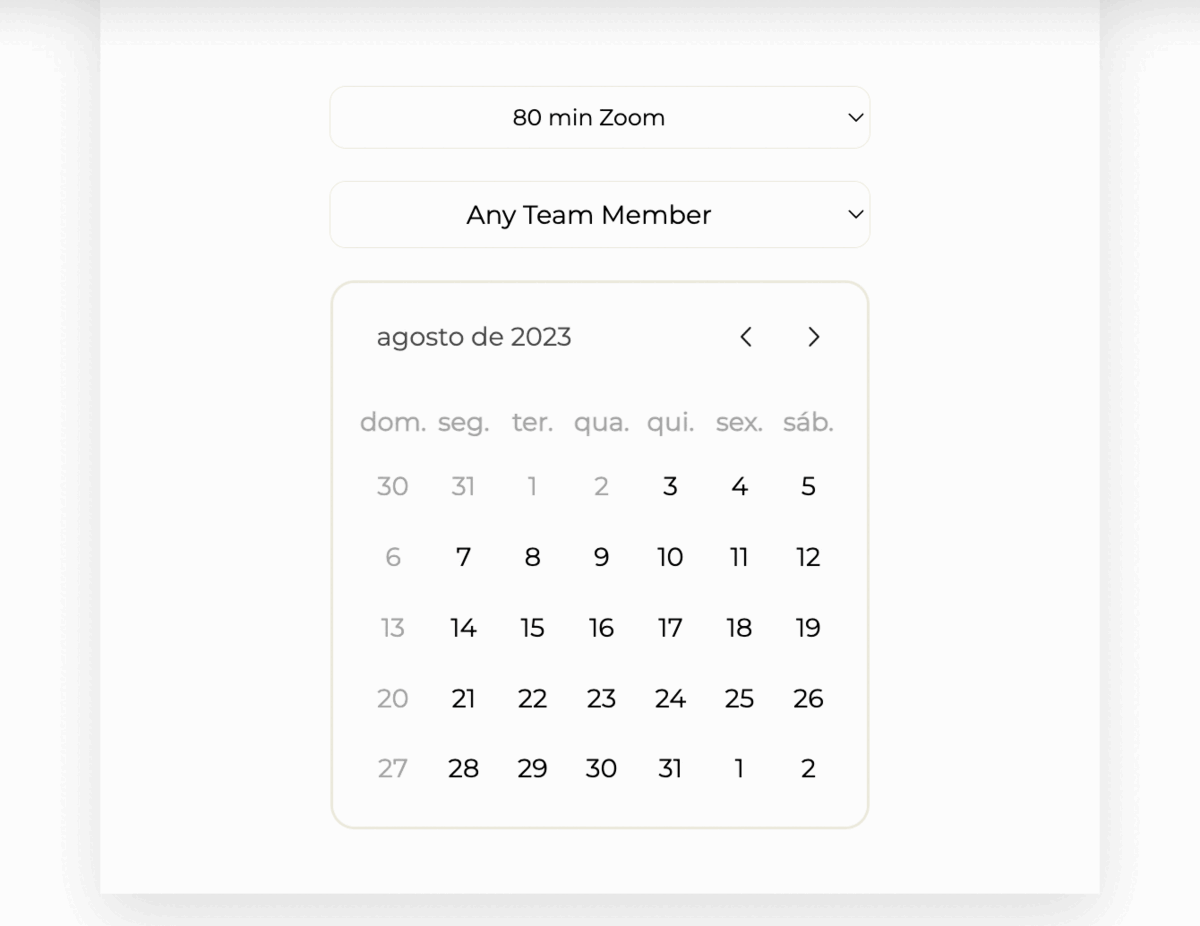 Event weekly calendar widget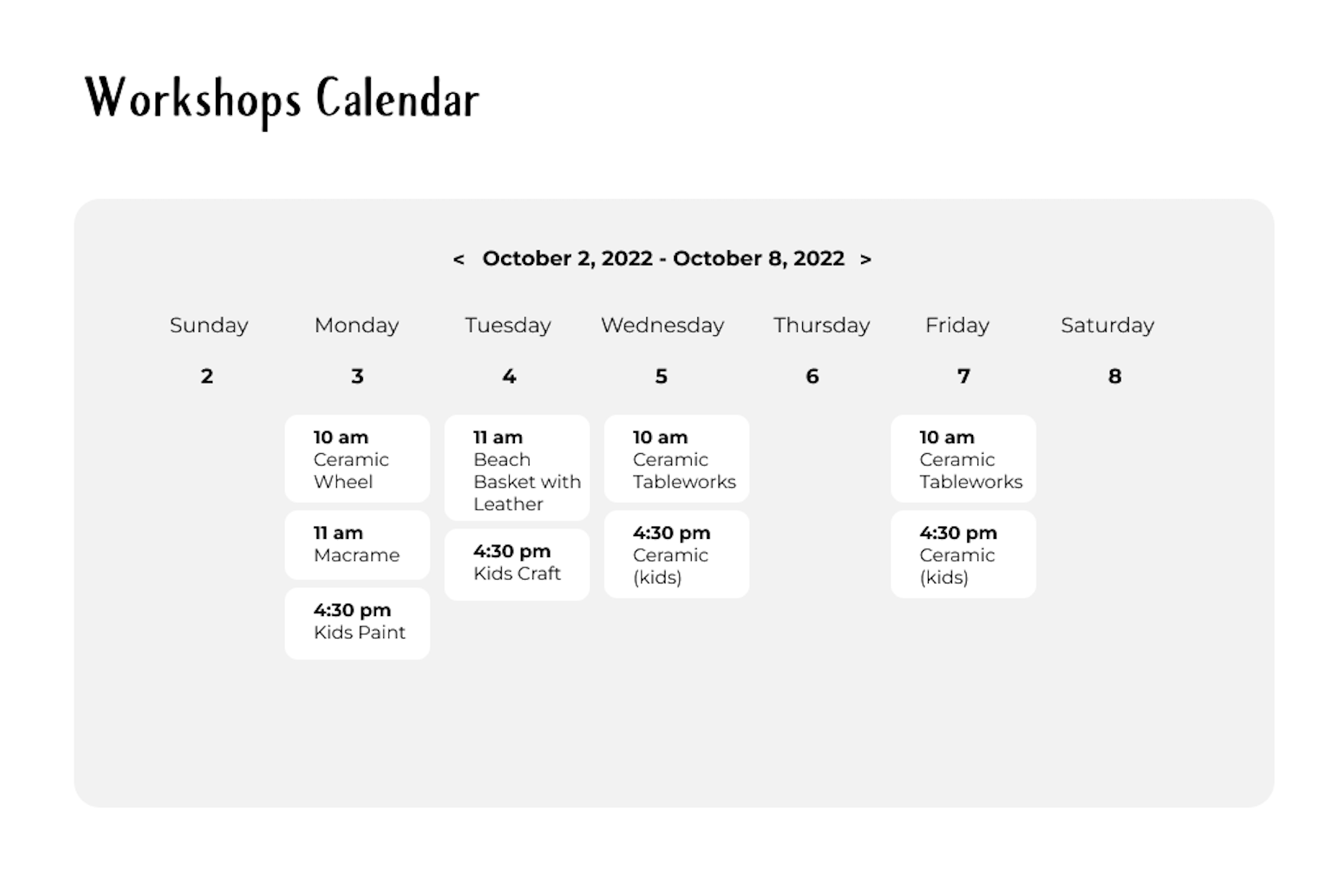 Event-list calendar experience