Getting Started Video Guide - Video Walkthrough
---
Getting Started Video Guide - Step by Step
Setting up Sesami is done in four main steps:
Adding a product on Shopify
Assign the product as a Sesami team member
Define availability
Assign the service
1. Adding a Product
Well, let's start adding you as a product! Yes I mean a product with your own picture! Add your name as the product title and add two product options:
Service: The type of service you'll be offering, such as Consultation Session or Haircut with blow dry.
Duration: The duration of that service in minutes, such as 45 minutes.
Your products can either be a service you offer – a photography session, a yoga class etc. – or you can be the product since its after all your time that you are selling. In the example below we create a product for a person: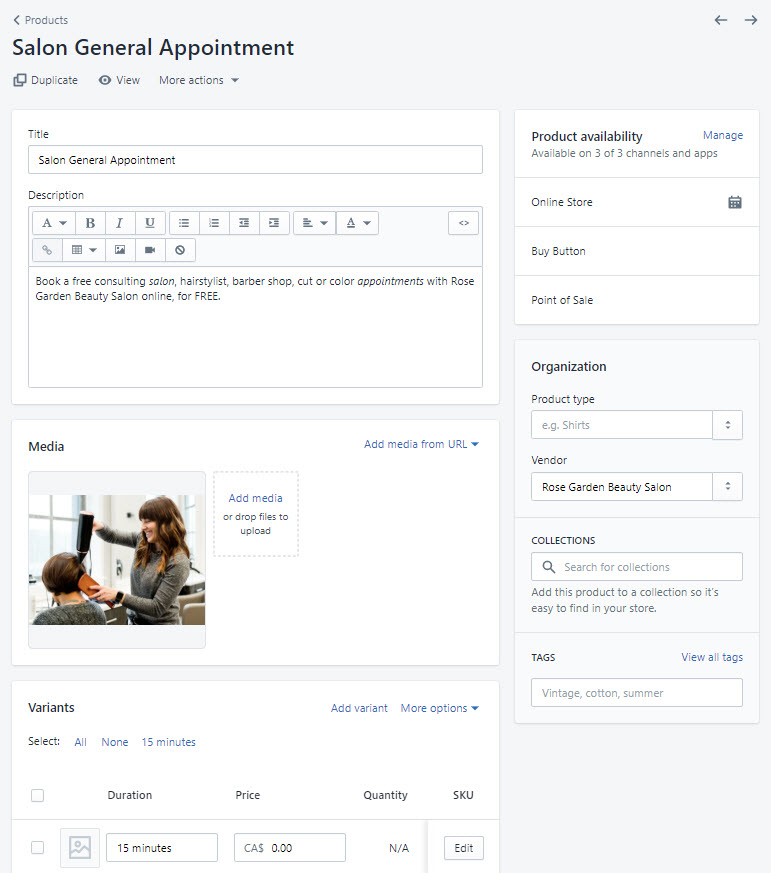 In the Shopify navigation menu, click on Products > Add Product.
Scroll down to "Variants" section and click add variant.
Add a product variant and name it "Duration". This indicates the duration of your services offered in minutes or hours, in any of the following formats: 30, 45m, 90 minutes or 3 hours.
After saving the product, you need to change the inventory management option for all variants. This will make your product not being out-of-stock and let us manage the time inventory. I

2. Add a Team Member on Sesami

In the Shopify navigation menu, click on Apps > Sesami .
Once in the Sesami dashboard you should click on "Get started". This will enable you to add your first team member, add your availability in the calendar and easily associate a product created in Shopify to your appointment booking Sesami app.
The next important step is to share your schedule and availability so that customers can book your time.
3. Add availability
By scrolling down the same page, you can indicate the dates and times this team member is available: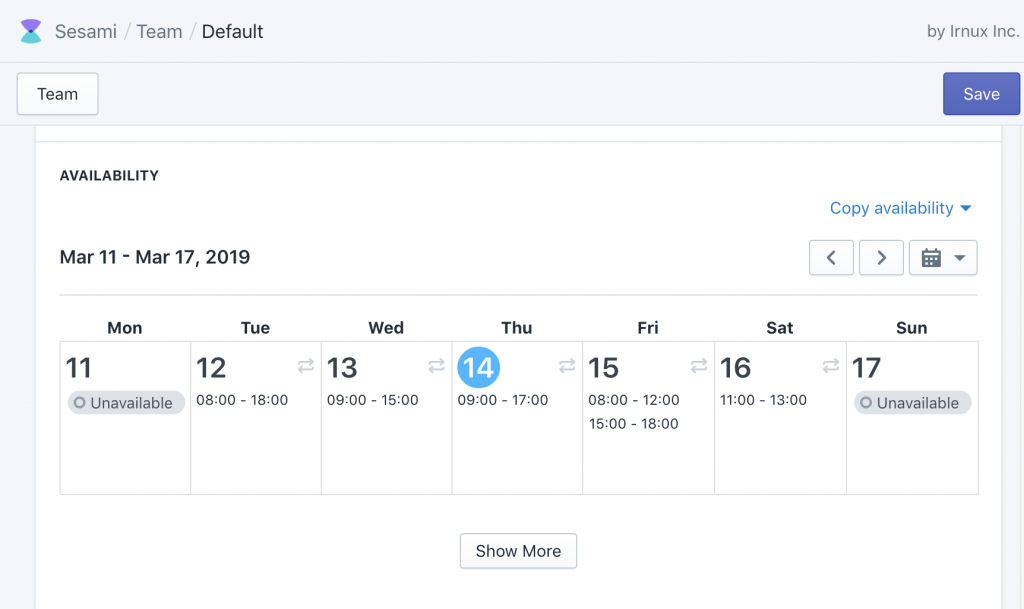 Add your schedule on a easy-to-use calendar view: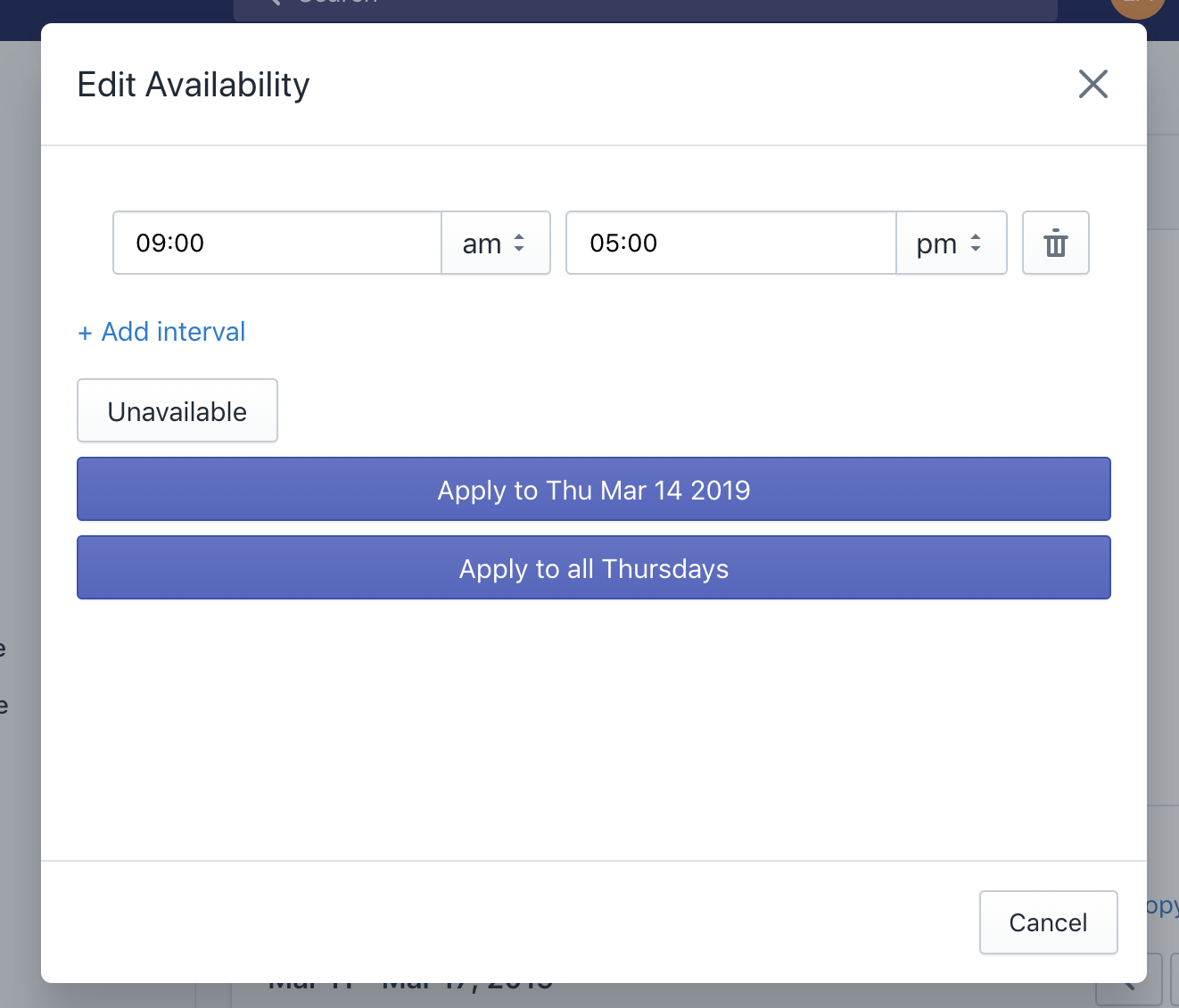 4. Assign the service
Now, let's pick up a Shopify product and assign it to this team member.
Click on the Services tab.
Click on Add service on the top right of the screen.
Find the product you created and click on Add.
Congratulations, Sesami is now linked to your Shopify product.
You're all set!
Now you should see the Sesami button appears on your Shopify service page, right above or before the "add to cart" button.