Do you have a service where you are meeting your clients and customers online? With Sesami, it is incredibly easy to add in your meeting room links for appointments.
Step 1 - Have a web conferencing app
Make sure you are signed up to an online meeting software such as:
Zoom
Skype
Google Hangouts
Zoho
Microsoft teams
Step 2 - Add your meeting link in Sesami
There are two places where you can enter in your meeting link:
on your team member event notes.
on your your service appointment details.
Team Member Event Notes
When you are logged into your Shopify account, navigate to:
Sesami > Team > [Click on your team member]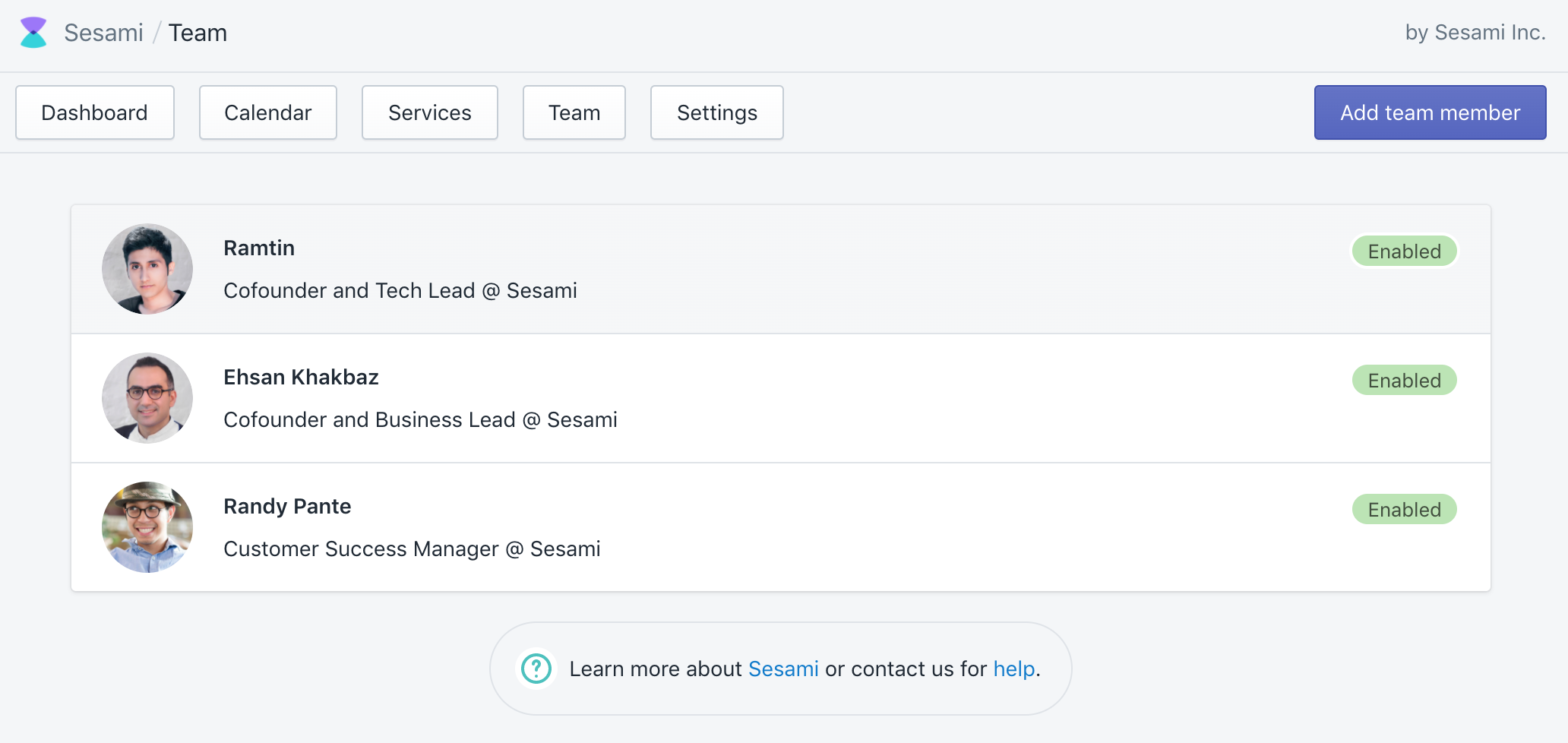 From here, copy and paste your meeting link under:
Notifications > Event notes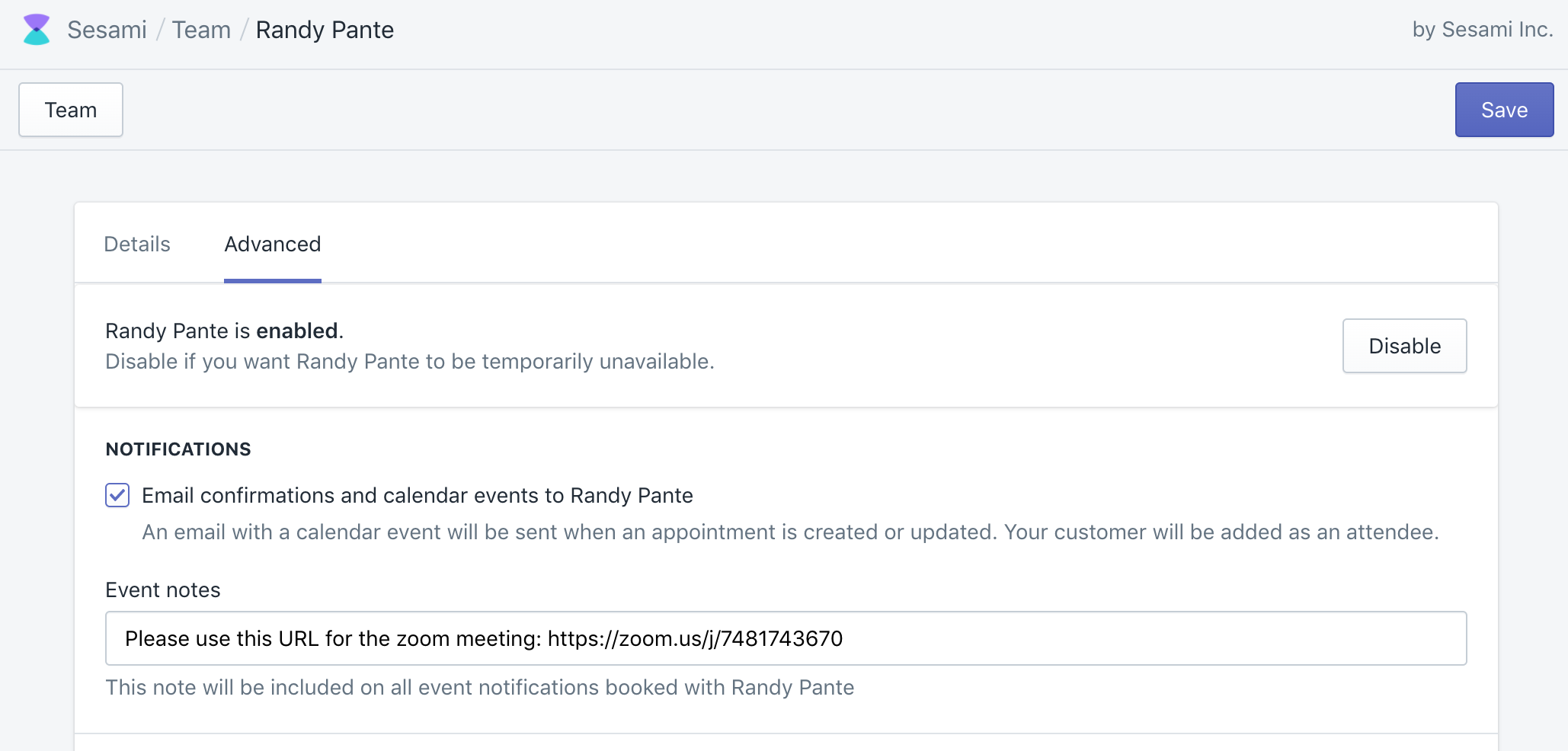 The meeting and event notes will be sent to your clients when they book an appointment with you.
In the example above, we are using Zoom and their Personal Meeting ID and personal link, which you get when you register an account with them. 
Service Appointment Details
When you are logged into your Shopify account, navigate to:
Sesami > Service > [click on a service]
From here, copy and paste your meeting link under:
Appointment Details > Location (or Description)