We are pleased to announce that one of the most wanted features is now released!
Instant Booking is now part of the Sesami app and available to all paid plans!
Note! This is a Beta version of the Instant Booking.
When enabled, the customer can book the service skipping the checkout process!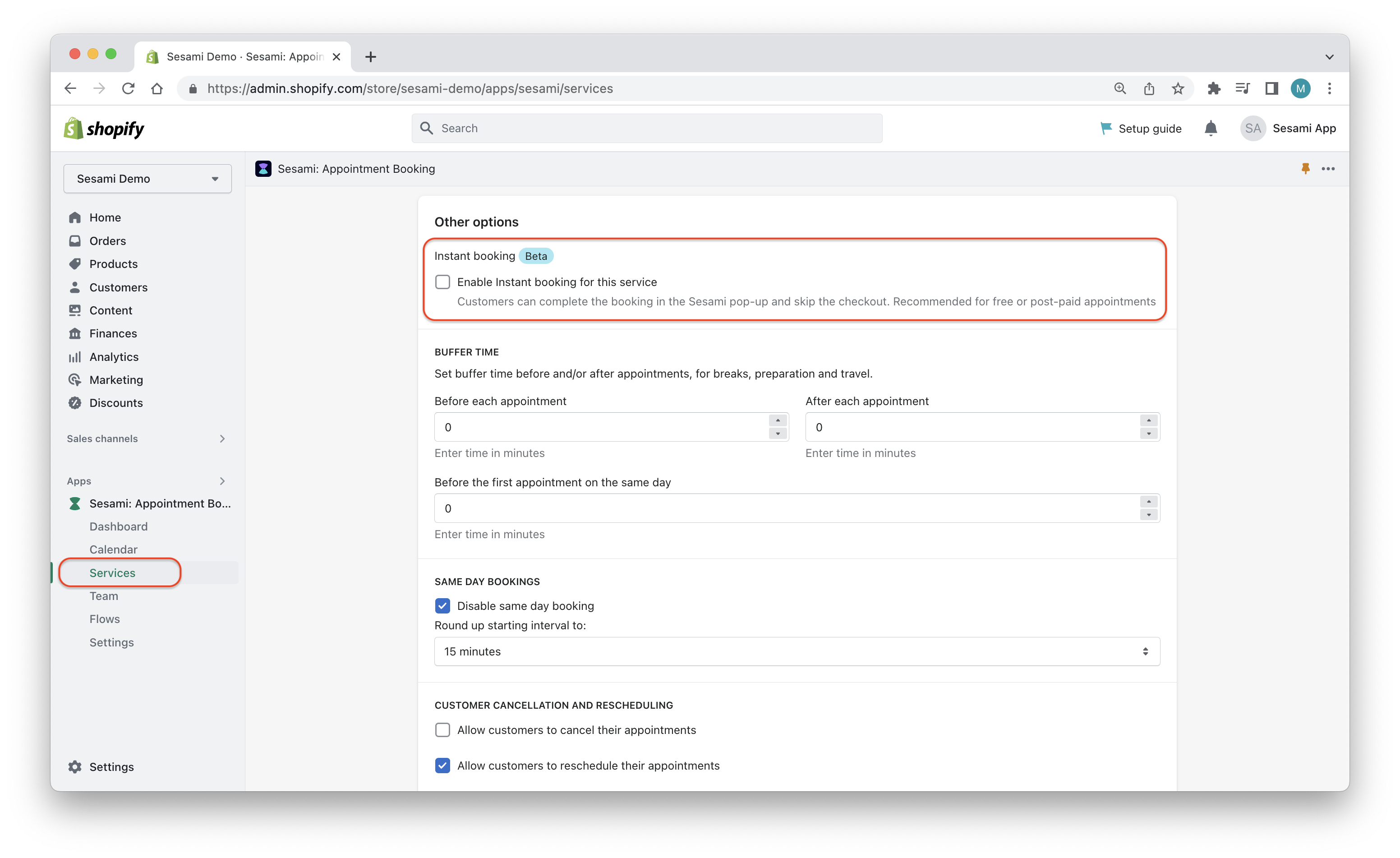 The booking is completed in 3 steps!
Calendar [Select time and Confirm]
Customers details
Confirm, and it is done! The service is booked!

Important note!
Instant Book will skip checkout. But even so, since Sesami is an add-on in the Shopify ecosystem, each Booking created will generate an Order in Shopify, and the payment will be marked as pending. To be captured manually - cash, adding a credit card, emailing the invoice, or so.


Run to our Demo Store and test the Instant Booking: Click here and book a service in just 3 Steps!